DeepPack exhibits at Transport Logistic 2023
May 22, 2023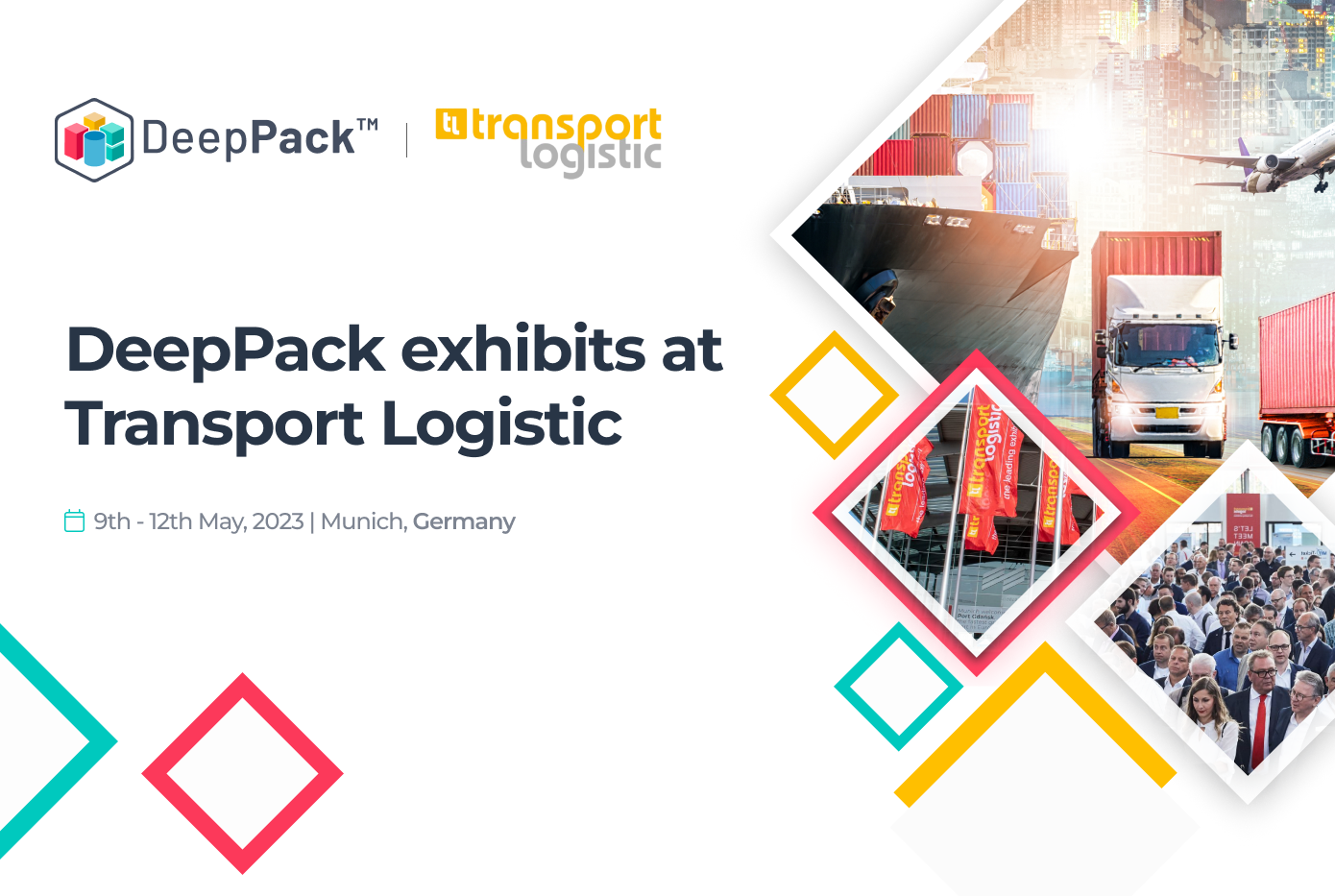 May 22, 2023
At Intermodal 2022, the company garnered interest from a steady stream of visitors, exhibitors, and speakers across the shipping and logistics spectrum. Through live demonstrations and insightful discussions on specific use cases and applications of their products, the team showcased its innovative and tailored solutions. Furthermore, as a recent launch sponsor of Generation Logistics 2022.
Earlier this month, DeepPack exhibited at Transport Logistic, a prominent trade fair for logistics and mobility in Munich, Germany, attracting a wide range of visitors, including sales representatives, C-level executives, and decision-makers. The event brought together a diverse array of logistics professionals, including freight forwarders, logistics service providers, equipment providers, and solution providers spanning various sectors, such as warehousing, transportation management systems, load planning and tracking. With a focus on digitization and optimization, it showcased the latest innovations in supply chain digitization and offered unparalleled networking opportunities, fostering connections between various stakeholders involved in the supply and demand dynamics. During the event, solution providers showcased their latest advancements in supply chain digitization, emphasizing the development of tools that power intelligent warehouses. The presence of infrastructure providers, through ports and airports, further enriched the event, as companies hosted within their facilities presented collectively in the same booth. By way of example, Frankfurt airport hosted a set of freight forwarding and cargo handling companies. 
DeepPack's journey at Transport Logistic 2023
DeepPack's booth N°247, in Hall B2 attracted many visitors, primarily consisting of managers, business development managers, and senior executives, all of whom conveyed a demand for an AI-powered bin-packing solution.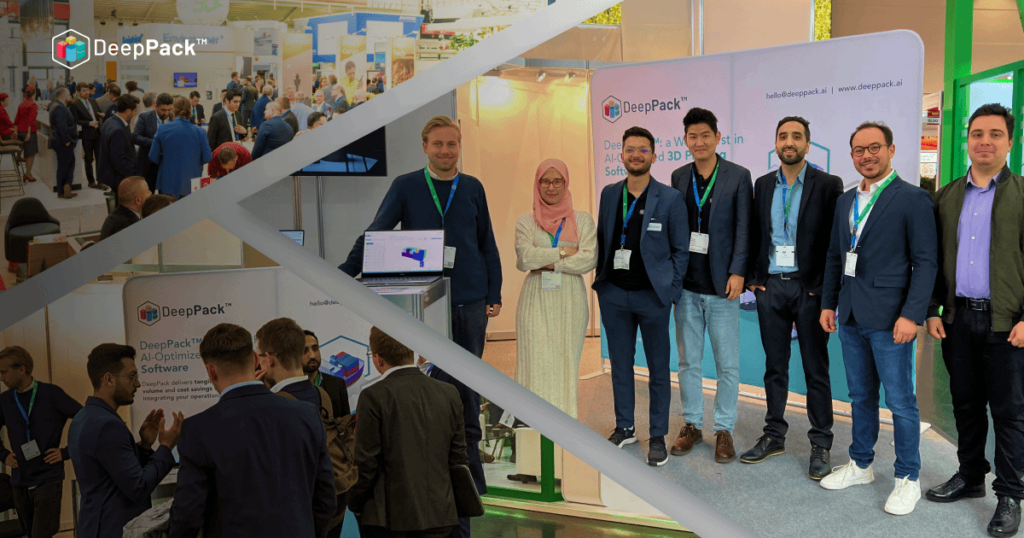 During the four-day event, the DeepPack team demonstrated the solution's capabilities, highlighting its ability to optimize space utilization, minimize waste, and increase efficiency in the packing process. The demo showcased how the software optimizes load plans for maximum efficiency and cost savings, reduces loading time, and ensures compliance with safety regulations. Valuable feedback was received, allowing the team to further refine and tailor the solution to meet the specific needs of potential clients and collaborators. 
In addition to showcasing their products, the DeepPack team capitalized on the opportunity to network with industry leaders and other stakeholders in the logistics, mobility, IT, and supply chain management sectors. This engagement provided valuable insights into the latest trends and innovations in the industry, paving the way for potential collaborations and partnerships.
Improving cargo measurements with Computer Vision Integration
To shed light on the Computer Vision technology, the team delivered a demo of a computer vision-based software designed to address the challenge of inaccurate cargo measurements. As an automated dimensioning solution, it enables precise measurement of cargo dimensions, ensuring reliable and consistent results. Notably, it goes beyond being a stand-alone solution for dimension measurement. It integrates with existing Transportation Management Systems (TMS), Enterprise Resource Planning (ERP), or Warehouse Management Systems (WMS) through API integration, offering an automated workflow that enhances efficiency and accuracy throughout the cargo measurement process. 
The solution capitalizes on the synergy between its two main components to enable automated and precise measurements of box dimensions for export and storage. The hardware, consisting of advanced 3D cameras and tripods, captures box and cylinder dimensions with high accuracy, with a margin of error of just ±1 cm. Complementing the hardware, the user-friendly mobile application serves as a  software component, facilitating adjustments, measurements, and visualization of dimensions. Users can effortlessly visualize the dimensions of measured items, creating an accessible and comprehensive database.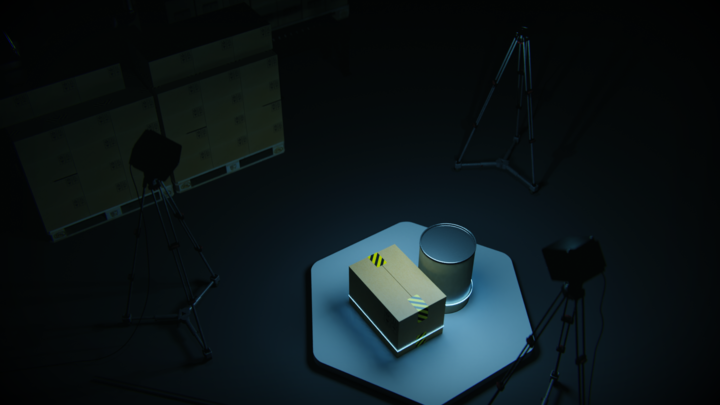 The integration of this Computer Vision measurement platform with DeepPack enhances its capabilities, providing logistics companies with a more comprehensive solution. It enables users to generate precise and detailed data on cargo dimensions, allowing them to make informed decisions and engage in strategic planning. Furthermore, the integration facilitates the optimization of container space utilization and the precise determination of the optimal item placement according to the recommended load plan. This ensures efficiency and minimizes wastage in logistics operations. By combining both: DeepPack and the Computer Vision-based dimensioning solution, logistics companies can streamline their processes, improve resource utilization, and achieve optimal results in managing and organizing their cargo.
DeepPack's industry impact and recognition 
DeepPack's participation in Transport Logistic 2023 proved to be successful, capturing the interest of numerous visitors who demonstrated a keen interest in both DeepPack and the smart measurement platform. Echoing this sentiment, Dr. Sigrid Nikutta, a member of the Management Board of Deutsche Bahn AG and Chairwoman of the Management Board and CEO of DB Cargo AG, aptly underscored the event's significance, stating, "Transport Logistic is the world's largest trade fair for logistics and mobility. In 2023, it will finally reunite the industry! We look forward to exchanging ideas with our customers and we will show that goods need to be carried by rail." 
The event served as a platform for the DeepPack team to delve deeper into industry-specific challenges and further accentuated the importance of accurate dimension measurement and item-level identification. Visitors elaborated on their current challenges, providing valuable input on how DeepPack's solutions could address their specific use cases. A significant majority of attendees still continue to rely on manual load planning and could benefit from digitizing this process without disrupting their supply chain. Additionally, visitors highlighted the prevalent challenge faced by logistics players and competitors alike in handling irregular-shaped items, where DeepPack's AI-powered bin-packing solution could serve as a valuable aid. As diverse requirements and constraints were brought forth, the DeepPack team gained awareness of the vital need for a solution to be adaptable to different use cases.  Building on the demonstrations and discussions held at the booth, DeepPack showcased its ability to navigate the most common constraints encountered in land, sea, and air transportation.
Future outlook
The team is optimistic about the future of their innovative solutions, DeepPack and the automated dimensioning solution, and the impact they can have on the logistics and supply chain industries. Looking ahead, the team has strategic plans to expand into new markets by continuously developing new features and enhancements.
Watch highlights from Transport Logistic 2023
The DeepPack team will continue to attend and exhibit at events and trade fairs throughout 2023. We will announce all of these on our website and social media channel. 
If you have any questions in the meantime, please get in touch: hello@deeppack.ai . You can also sign up for a free trial of DeepPack, which will enable you to test your own data and generate customized load plans.