DeepPack Early Access Programme extended
September 30, 2022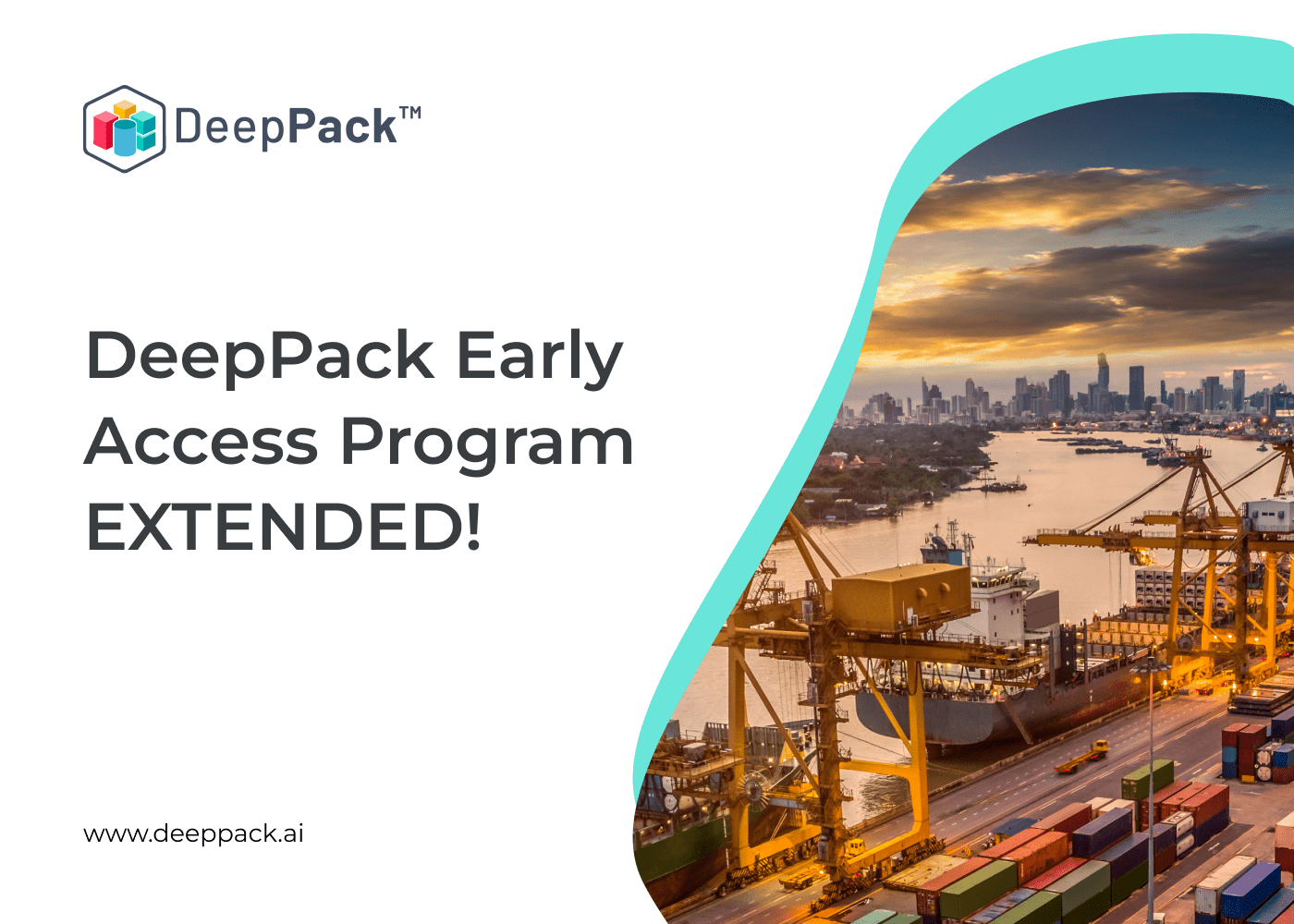 September 30, 2022
We are pleased to confirm that the DeepPack Early Access Programme (EAP) has been extended until year end.
Since we launched the EAP this summer, we've had so much interest from a wide range of freighters, shippers, and other supply chain and logistics companies wanting to trial DeepPack's innovative AI-powered Load Planning software. 
Following positive user feedback, we have extended the program to allow new EAP registrants to join and discover DeepPack's capabilities, free of charge. EAP participants will also benefit from a subscription discount in 2023.
To register your interest, simply complete this form and we'll be in touch.